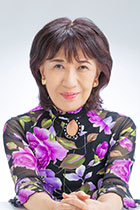 Some updates on my recent activities:

I have retired from Kumamoto University after 27 years of service.
I would like to express my sincere appreciation for your friendship and guidance both publicly and privately during my tenure.
I will continue my research activities as a composer after retirement.
Thank you very much for your kind attention.

We had Foyer Salon Concert Vol.7 'The Invitation of Contemporary Music' on Friday, September 1, 2023 at the Kumamoto Prefectural Theatre.
With excellent performers - on Violin: Takako Yamasaki, on Cello: Kei Yamazawa, and on Piano: Harue Kunieda.
The program of this concert was very ambitious, including the second performance of the piece 'And also, as we chant' for Violin, Cello and Piano. I played the Piano Part.
Thank you to the people who attended.

'And also, as we chant' for Violin, Cello and Piano had a wonderful first performance at the 19th Exhibition of the 21st Century Composers 'Association on Wednesday, June 7, 2023.
(Violin: Wakako Hanada, Cello: Takui Matsumoto, Piano: Shoichiro Tanaka)
This piece is connected to the concept of my work 'Chanting' for Cello and Orchestra that was first performed on the 1st of December 2021 at Tokyo Opera City Concert Hall.
If you have time, please come and listen to my new piece.
My old piece 'Articulation' for Contrabass was performed for a second time at Tokyo Opera City Recital Hall on December 9th, 2022.
This piece was included in the program of Pegasus Concert Series Vol.IV, Japan Society for Contemporary Music
「Ghost in the Double Bass」by Seiya Kondo. ( Contrabass )
My new piece 'Kotohogi: Celebration for Shakuhachi and Percussion' was first performed at the Art Hall of Chiba City Culture Center on September 2nd, 2022.
This piece was dedicated to the maestro Sakata's 80th birthday and features some special friends in performance. (Percussion : Mizuki Aita)
My new piece 'Chanting for Cello Solo and Orchestra' had a grate premiere on the 1st of December 2021 at Tokyo Opera City Concert Hall. It was a part of the Orchestra Project 2021 Concert by Kei Yamazawa (Celloist), Keiko Mitsuhashi (Conductor) and Tokyo Philharmonic Orchestra.
The Orchestra Project 2021 Concert's Concept:
'Revival of Eternal Harmony - Seeking a Moment of New Symbiosis'
The world-wide pandemic that we are facing today has brought tight restrictions not only to cherished connections among people, but also upon cultural activities, especially to live musical performances where people can share a space of resonation. Such an unprecedented situation is devastating for us living in these times, while in pursuit of the lasting development of the spirit of musical creation.
Historically, musical activities have always been at the mercy of war, social unrest and so on. During such times, something often overcame the situation, and gave birth to important works with solid expression, which brought new perspective and lasting influence.
Then under the key phrase of "Revival of Eternal Harmony - Seeking for a Moment of New Symbiosis", we will launch orchestral works by four composers, each with very different characters, to find a clue as to how to break free of the stagnation of musical activities, and to consider what kind of behavior can create a splendid acoustic space that people can share.
'Floral Tributes II for Four Flutes' had a lovely first performance at the 16th concert of the 21st Century Composer's Association on the 8th of May 2019 (Flutes: Junichiro Taku, and other flutists).
'Music for Strings, Percussion and Shakuhachi : Floral Tributes III' had a wonderful premier on the 17th of November 2017 performed by the Tokyo Symphony Orchestra.
(Conductor: Yoichi SUGIYAMA; Shakuhachi: Seizan SAKATA; Percussion: Mizuki AITA).
It was a part of the Orchestra Project Concert 2017 at Tokyo Opera City Concert Hall.
This piece was selected for ISCM World New Music Days in Beijing. It had its second performance at Closing Concert, ISCM Festival on the 26th of May 2018.

On the 13th of March 2018 an international conference was held at L'Istituto Giapponese di Cultura in Roma /The Japan Foundation/ Kumamoto University.
I performed my piece 'Passacaglia for Piano Solo' from the folksong 'Yo-he-ho' of the Yamaga Lantern Dance Festival at the Japan Foundation Hall in Rome.